My Bucket-list Blog Turkey #1 (Part 2 of 3)
Hi Guys!
Thanks for tuning in.......
Welcome to the 2nd part of my Bucket-List Blog on Turkey! It is without a doubt one of the most diverse destinations if you want to experience adventure, culture and relaxation! If you've come to this blog first, I strongly encourage you to read part 1 and then revisit part 2.....
Antalya!!
On our next leg we ventured to Antalya. Its in the south of Turkey on the Turkish Riviera and is such a beautiful place - the main area is a big stretch of beach with kilometers of stunning beach-side resorts. This is a destination of choice for families given the activities and amenities available at most of the resorts. To be quite honest, if I were to do Turkey again (which I am sure I will) I would visit Bodrum or Fethiye over Antalya purely for the reasons that Antalya's resorts are certainly catered and marketed towards young families with children. However, there are some impressive beaches to visit in this area so if you are open to the idea like my husband and I were, then you will not be disappointed!
Unfortunately there was not a lot we could do because we fell ill, however it was a great place to relax and do absolutely nothing (my kind of holiday)! Again the service standards and delivery are just impeccable with most resorts particularly in Antalya being ALL INCLUSIVE which is a huge draw card if you are travelling as a young family.
We stayed at Limak Lara De Luxe Hotel & Resort, which is a 5 star all Inclusive resort. This resort is HUGE with amazing views that overlook the pools and gardens, stretching out to meet the Turkish Riviera. The pool area offers stunning views with beautiful Cabanas and white flowing fabrics (this is my ultimate poolside choice) and a bar so you can lounge around to your hearts content. What I LOVED about this property is that they serve Gozleme at the beach bar which goes down such a treat after being in the water and sun all day. The beaches are super warm and nice to swim in particularly in the warmer months (June - Sept). The Cabanas were a slice of heaven for us as a travelling couple because it meant we could escape families by the pool and enjoy peace and privacy. The Cabanas are luxurious with a private pool attached and your own personal butler who comes along every 45 minutes or so to take any special requests, and he will always have the Champa's on hand :). The pool area is especially beautiful at night lighting up the whole grounds with fireworks at around 9:00pm - great to settle into with a glass of wine. We booked a Junior Suite that comes with a Jacuzzi over looking the pool and gardens with exclusive viewing.
Here are some snaps of our time at Antalya.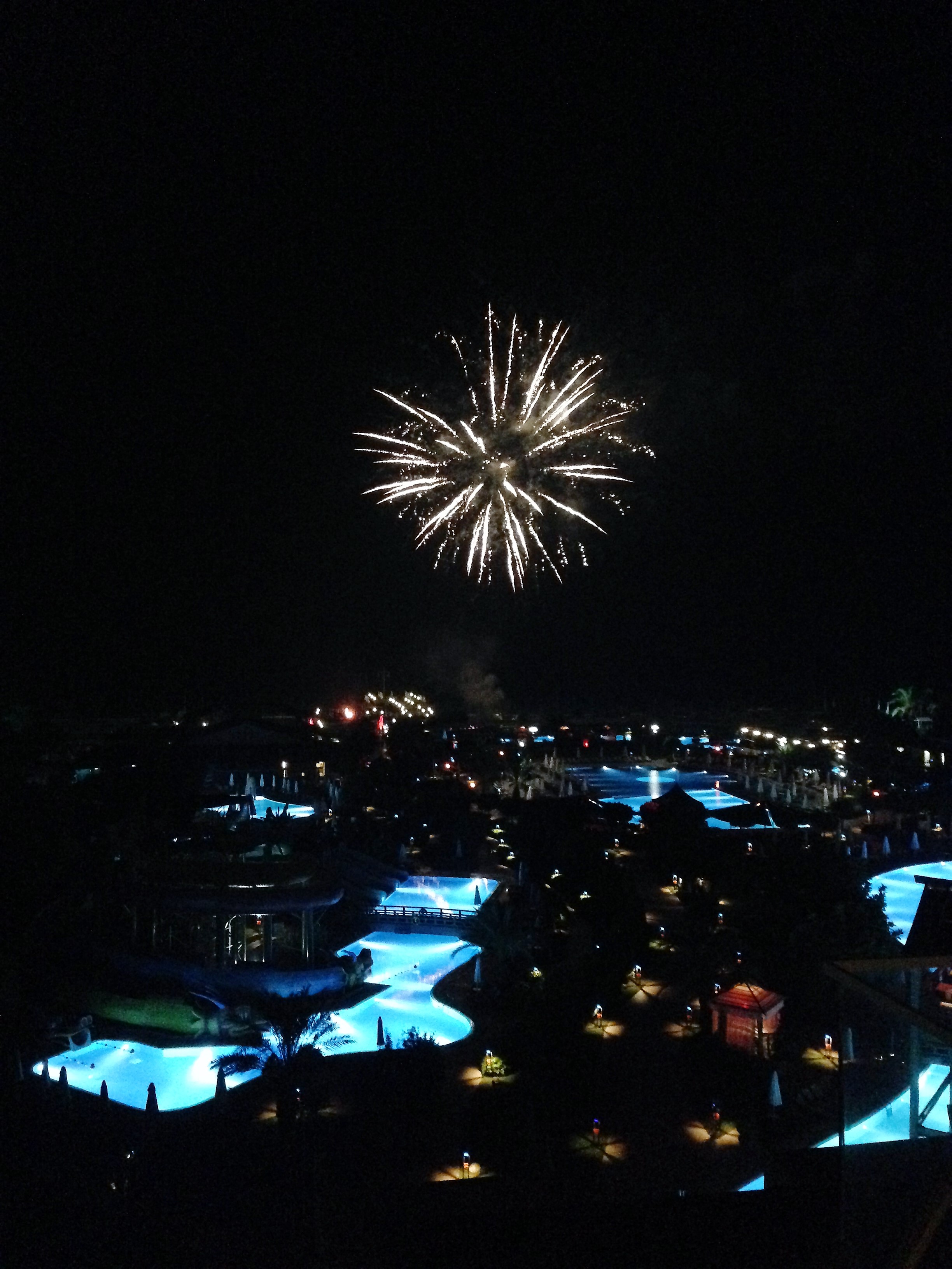 Click here to visit Limak Lara De Luxe Hotel & Resort, or see the video below.
Next up is.........Pamukkale/ Izmir
We flew from Antalya to Izmir via Pegasus air, which is about a 1 hour flight (I should also mention it is very cheap to fly around Turkey via Pegasus air).
When we flew into Izmir we actually hired a car to get to Pamukkale which was just absolute chaos trying to get out of Izmir - the traffic is so SO crazy, if you have been to Turkey before I am sure you will understand! If you're an anxious driver normally then I would recommend catching a coach; they are a popular mode of transport in Turkey and operate frequently (we also drove from Pamukkale to Kusadasi which is covered in part 3 of the blog). It takes about 3 hours to drive from Izmir to Pamukkale, BUT very well worth the journey! It gets really busy at Pamukkale, we arrived around lunch time therefore I'd recommend trying to get an early morning flight/ coach service so you can arrive at least before lunch time as there is a lot to see here; the thermal pools which are the calcium cliff bathing pools overlooking the town of Pamukkale, Cleopatra's pools & The Roman amphitheater of Hierapolis. You could honestly spend a minimum of 4 hours to half a day here, its just remarkable.
Calcium Thermal Pools.
Cleopatra's pools - such a nice experience after climbing to the top of the thermal pools. Don't forget your swimmers!
The Roman amphitheater of Hierapolis and Ruins.
Some amazing shots taken right? I am still getting to know my camera so I think my shots are pretty good for amateur. I am really interested to know what you guys think of the blog, content, images, or just how you feel about it after reading through. Leave a comment below and let me know your thoughts! If you have any questions I will be more than happy to answer anything you might like to ask. :)
Well my friends, that's it for part 2 of the blog, in the next blog "My Bucket-list Blog - Turkey #1 (Part 3 of 3)" I will share with you my adventures in Kusadasi and Ephesus.
I will leave this with you to soak in and enjoy. Whether you're looking for recommendations or dreaming of your next destination, these places are certainly worth keeping in mind......
Best, Mrs Tepe.